Long before the term "Influencer" was invented, young people have always disrupted societal norms and started new trends. However, today we can identify a whole new generation of influencers in the market. Those that belong to Gen Z are born within the year 1995 to 2010 and are considered to be true digital natives. Compared to earlier generations, they have been much more exposed to mobile systems, social networks, and digital communication. 
This has also given rise to another modern term: digital nomad. These nomads do not earn a living from a physical desk job; instead, they prefer to work online while enjoying an on-going travel schedule. These professionals make use of smartphones, laptops, and tablets to handle location-independent work, so as to balance their desire for freedom with financial self-sufficiency. The ease of access to the internet along with digital and social media these days makes them able to work from anywhere including cafes, libraries, hotel rooms, and coworking spaces. 
Experts reveal that by the end of 2021, one out of three people in the United States of America will be working remotely. Moreover, by the end of 2035, there will be more than 1 billion digital nomads on the earth.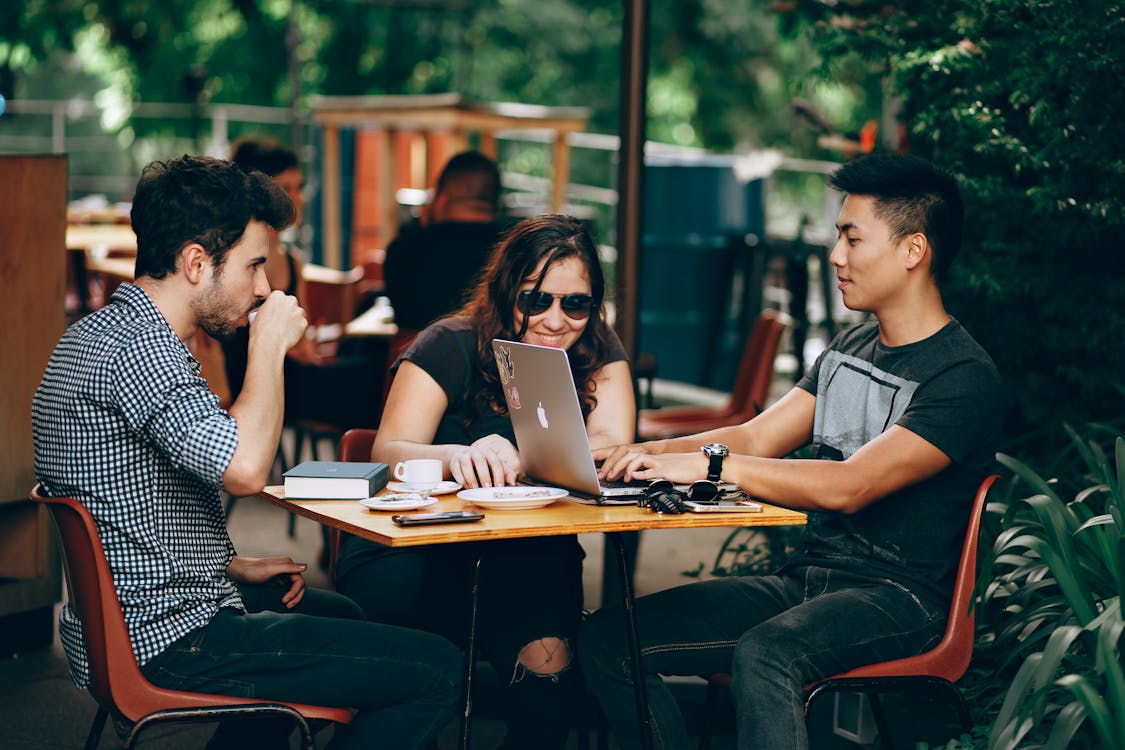 Photo by Helena Lopes from Pexels
Gen Z, digital nomads, and cryptocurrency
One of the most important characteristics of millennials is that they need everything at the fingertips on the super interactive screen of their smartphone. They search for everything ranging from the news, groceries, fitness, and fashion from a tiny handset that returns instant search results with one click of a button. They even prefer to manage their job-related tasks using smartphones, tablets, and notebooks. These new trends help them enjoy enhanced financial freedom without experiencing the stress of hectic office jobs. These technological innovations further help them seize every day and new opportunities in the world and across the internet, digital media, and social media. Surveys reveal that over half of millennials prefer investing in cryptocurrencies as compared to the stock market. Cryptocurrency is the most reliable alternative to the current financial system. These digital currencies can be purchased, exchanged, sold, or stored digitally. Gen Z prefers staying connected to the internet with the help of flexible connections so that they can track their investments on-the-go. 
Furthermore, remote work offers them greater flexibility in time and location. Digital nomads are believed to give more value to their experiences over job security and material possessions. These youngsters prefer to live a location-independent lifestyle; therefore, they are more attracted to cryptocurrencies like the RealT Real Estate Token to allow them to earn investment profits irrespective of their current location. Fractional real estate ownership relieves the financial burden of acquiring a property with one large lump sum to pay for a down payment.  Gen Z and digital nomads have fractional ownership in the real estate cryptocurrency through tokenized processes. Moreover, many of them are interested in making long-term investments in fractional real estate ownership instead of short-term deals. 
These days, cryptocurrency is all the rage, generating discussions from Twitter to the kitchen table. It won't be long before fractional property ownership is normalized in the market, as the economy evolves with the times.